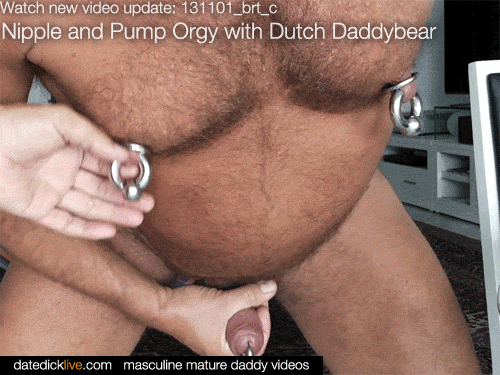 NEW VIDEO UPDATE ON DATEDICKLIVE.
Watch complete video 131101_brt_c
Mature Dutch Daddybear has a thick Prince Albert. He gets a rock hard cock when you work his huge fat nipples right. Hear how he moans and gets turnd on when this two masculine bulls work his nipps. In the last video he will show you how to put on his thickest ball piercings with nipple shield. Still more to cum.
Datedicklive. Watch mature masculine gay orgy porn.